Service to others is one of the most fun and profound ways to learn about who you are, what you believe, and the way you want to live your life. High School Ministry offers a number of ways to serve others.
Service Opportunities through Bridge Builders
Bridge Builders is a great way for students to fundraise. Students can participate in service projects and earn mission dollars that can be used toward High School Ministry's retreats, mission trip, Colorado Senior Trip, and Summer Camp. We are so thankful to the Board of Mission and Outreach for their generous grant to make Bridge Builders possible. Discover opportunities to earn mission dollars for retreats, trips, and camp by clicking below: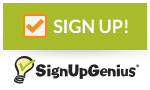 Interfaith Outreach's Holiday Gift Program
There is no better way to embrace the real spirit of Christmas than to share it with others. On Wednesday, December 5th at 6:30 p.m. we will meet in the High School Loft for our
annual shopping event. To raise the funds necessary to support families this holiday season we will be having bake sales on Sunday, November 11th & 25th and December 2nd. We would love your support!
Mission Trip to Mexico

Information about the High School Ministry Mission Trip to Mexico is coming this Fall!